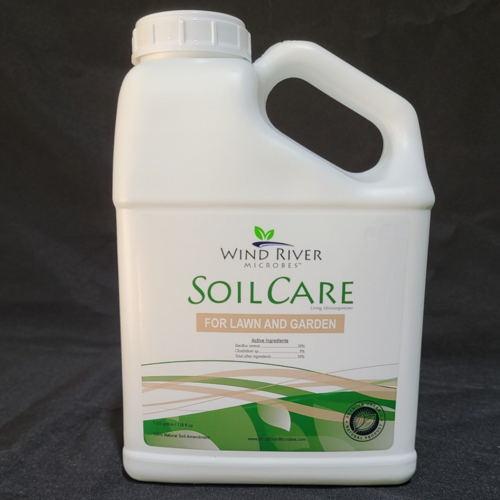 SOILCARE - Probiotics For Lawn and Garden
Save

Liquid error (snippets/product-badge line 92): Computation results in '-Infinity'

%
Healthy Soil, Healthy Plants - It's Not Magic, It's Microbes...
BEST USED ON SOILS THAT HAVE NOT HAD HEAVY CHEMICALS APPLIED
Wind River Microbes SOILCARE Formula is a 100% natural mix of 74 species of beneficial microbes—bacteria, archaea, and fungi that plants must have for full health. Our proprietary mix of microbes strengthens the ecosystem in soils, hydroponics, aquaponics, and aeroponics. Plants can't directly consume most nutrition bound up in soil; they depend on microbes to process it for them, to make nutrients "bioavailable." Plants team with microbes to defend themselves against pests and pathogens such as blight, rusts, root rot, and harmful insects, to moderate pH and salinity and to improve water retention and soil aeration.

Active Ingredients:
Bacilluscereus - 36%
Clostridum sp. - 8%
Total Other Ingredients - 56%
Mixing Rate:
1 Gallon = 128 Gallons of Solution
2 Liters = 64 Gallons of Solution
32 oz = 32 Gallons of Solution
30 ml = 1 Gallon of Solution
Available Sizes:
30 ml Bottle
32 oz Bottle
2 Liter Bottle
1 Gallon Jug
2.5 Gallon Jug
55 Gallon Drum
250 Gallon Tote
6,000 Gallon Tanker