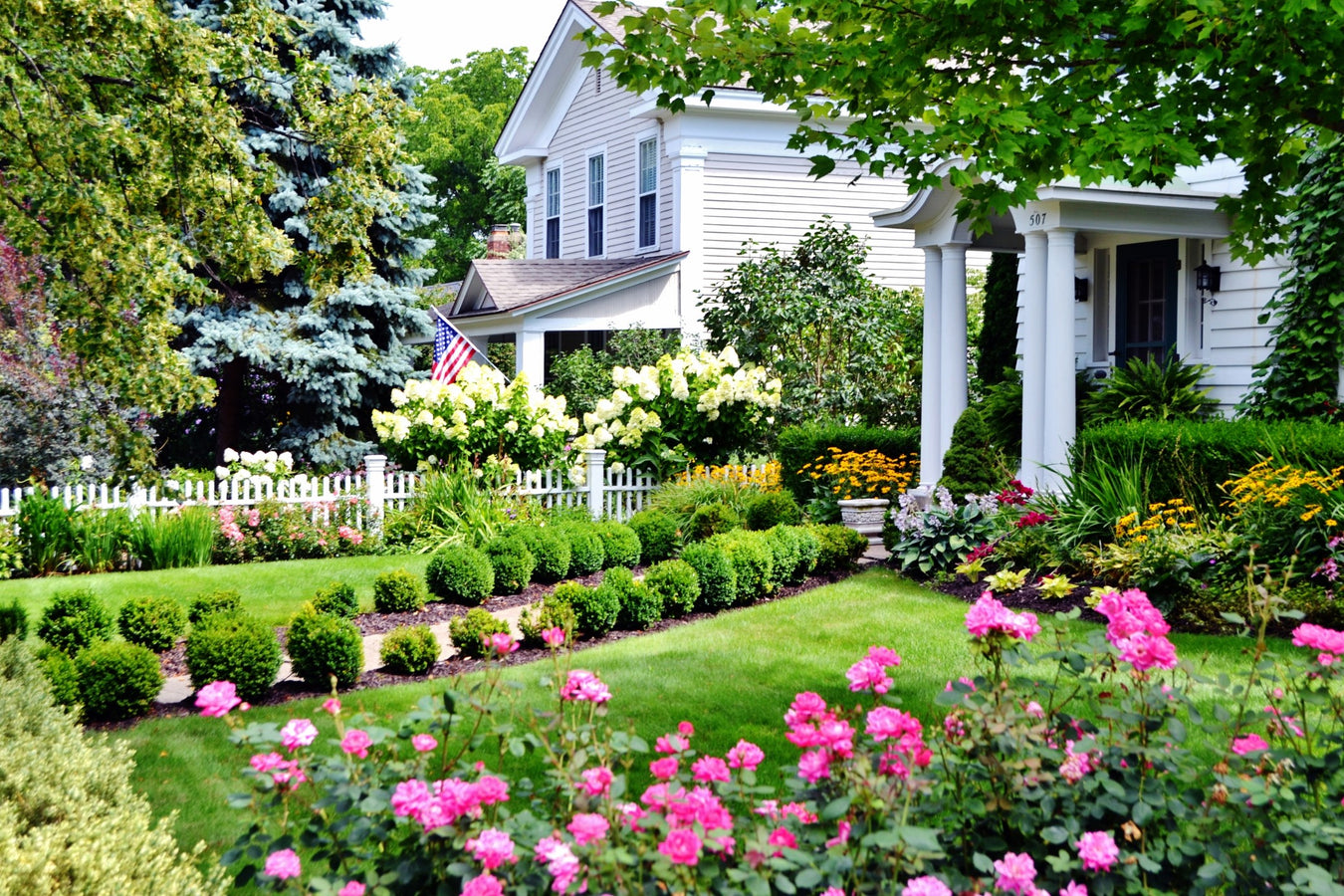 Home Gardener
We get it...you have grit, determination, and desire to make your yard be the paradise of your dreams. You'll do whatever it takes to see your grass be greener, plants be plumper, and your fruits/vegetables be more delicious.
Even though you've tried it all and been disappointed it doesn't quite look like the Hawaiian Islands, you're resilient and the visionary inside says, "The grass is greener where you water it...and feed it Wind River Microbes." You see, not all microbe formulations are created equal. Like you, Wind River Microbes are the exception. 
FAQs
How often do you apply to soils?
It depends on your application. Lawn, garden, landscaping projects and potted plants require more frequent, smaller applications. Large acreages require heavier applications with less frequency.
Are there any crops not recommended for microbe use?
Not really. However, berries, radishes, sweet potatoes, parsley, peppers, potatoes, and rhubarb require more acidic soils for optimum growth, so a lesser dosage of microbes is recommended.
Does it replace fertilizer?
Plants typically utilize only half of an any fertilizer applied. Our microbes are a growth promotant and can greatly enhance the utilization of fertilizer by the plant. When regularly using microbes, you may drastically reduce the amount of fertilizer input, thus reducing costs.
Can I use it with Miracle-Gro®?
Absolutely you can. However, when using Wind River Microbes, it is recommended that you use 25% - 5o% less Miracle-Gro or any fertilizer because of the plants' increased ability to absorb the nutrients in the soil. This will result in substantial cost savings on fertilizers.

Is it an insecticide?
No.
Does it kill grassburs? Sandburs?
No. Our microbes may be used in conjunction with a non-Glyphosate burr killer for an optimum kill rate.
Can the microbes be tank-mixed with fertilizers, pesticides or herbicides?
A stand-alone application is always best. Anytime you mix the microbes with chemicals or other compounds, you are creating a completely new compound. Because the microbes are living organisms, you risk the efficacy when tank-mixed. However, if you absolutely must tank-mix, please review the section on "Tank-Mixing Compounds."
What time of the year is best for spraying?
You may spray any time of the year with the exception of extremely freezing temperatures. For optimum penetration, application prior to a good rain is best. 

How do I apply Wind River Microbes to Potted Plants?
General
Use BioSoil for woody plants, SoilCare for all others.
Use non-chlorinated water (mineral or rainwater) if possible.
Apply to seed or soil to promote growth and plant health.
Apply to leaves (foliar) to prevent or mitigate leaf pathogens and pests.
When potting or repotting, spray Wind River Microbes directly on the root mass. 
Application
Watering can: Mix Wind River Microbes at a rate of 10 milliliters per gallon (1 teaspoon = 4.93 milliliters) per gallon. Mix well, and water normally. 
Hand Sprayer: Mix Wind River Microbes at a rate of 5 milliliters (1 teaspoon = 4.93 milliliters) per quart. Mix well and apply to leaves or soil. If applied to soil or seed, water in immediately after application.
Backpack sprayer: Mix Wind River Microbes are at a rate of 10 milliliters per gallon (1 teaspoon = 4.93 milliliters) per gallon. Mix well and apply to soil, water in immediately after application. 
Sale

Healthy Soil, Healthy Plants - It's Not Magic, It's Microbes...    BEST USED ON SOILS THAT HAVE NOT HAD HEAVY CHEMICALS APPLIED Wind River Microbes...

View full details

Sale

Healthy Soil, Healthy Plants - It's Not Magic, It's Microbes... BEST USED ON TREES, SHRUBS & WOODY PLANTS Wind River Microbes BIOSOIL Formula ...

View full details

Save

20

%

Healthy Soil, Healthy Plants - It's Not Magic, It's Microbes...   The 4 Secrets to Protect Your Plants 🌱 while Saving Money 🤑 Meet Mr. and Mrs. Bro...

View full details